Had some suprise visitors Halloween Night!
On Halloween Day after much fussing over decorations I had a few suprise visitiors. My Grandparents, Mom Mom and Pop Pop, decided to drive over from the coast to visit. Little did they know that they would soon become main players in my haunting. I have to say that without their help the kids may never have been able to get much candy.
I was having problems with my circuit breakers. I guess I may have tried to over do some things, but it was ok. Mom Mom made sure that every ghost, goblin, and spook got their treat, while Pop Pop made sure they all got a trick to go along with it.

So once again THANK YOU MOM MOM AND POP POP! :-)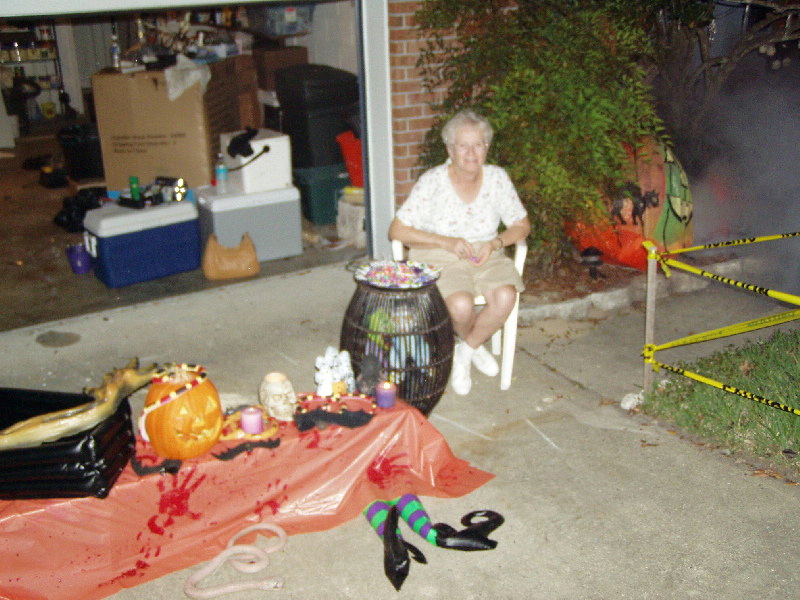 Also had some Mid October visitors.

My sister, on her normal October get out of the cold vacation, decided to make my parents and friends join her. So the first part of October I had my sister, parents, as well as Paul and Yvonne here to help, and help they did. I had them climbing the roof to tie up the spider web. I recommend that if you want to tie up your own web, find some willing (or unwilling) volunteers.
Thanks Family